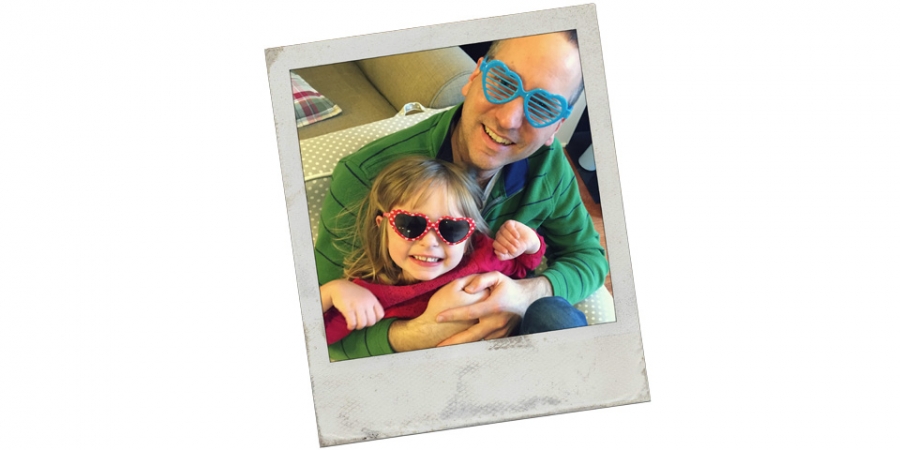 These two! Can't get enough of them. We had a warm and fuzzy Valentine's Day last weekend. Mike made me and Eloise heart-shaped pancakes, then we spent some great family time relaxing together, playing the new Paw Patrol game we got for Ellie. It was a very sweet day.

*Flower Girl! One of my best friends surprised me and Eloise this week by asking me to be her Matron of Honor and Eloise to be one of her flower girls in her wedding this coming September. I couldn't be more touched, and Eloise is very excited "to throw pedals and eat cake!" She's already practicing walking down the aisle…which entails clutching a pretend bouquet of flowers demurely before running as fast as she can, laughing hysterically. Thankfully, we have 7 months to work on our poise before the big day! Lachelle and Mike…we are so thrilled for you and can't wait to be a part of your big day. Thank you again for such an incredible honor.
*My little country star. I overheard Eloise singing the Berenstain Bears theme song the other day…with a serious country accent. It. Was. The. Best.
*Retail therapy. While Mike chaperoned a field trip for Eloise the other day (one perk of being super pregnant…not having to field all school activities!), Mom and I spent an incredibly pleasant and relaxing morning shopping for the Littlest Sister. Then we enjoyed coffee and pastries while we over-analyzed MLS listings. I love my kiddo, but at the moment, I will take shopping and pastries and online house-hunting over wrangling 18 crazy 3 year-olds at a play!
*My Littlest Sweetheart. Here we are at 37 weeks…full term! This is the longest I've ever been pregnant. The Littlest Sister seems to be doing well, and things are progressing (read: I am more physically uncomfortable than ever). It's a toss whether we have days or another two weeks before we can meet her. I'd be lying if I said I wasn't going out of my mind. The waiting game at the end of a pregnancy is always brutal, but we have some serious emotional baggage that is making this one ridiculously challenging.  It is what it is, and so long as she continues to be OK, I will find a way to be OK, too. Onwards I go…distraction, distraction, distraction!