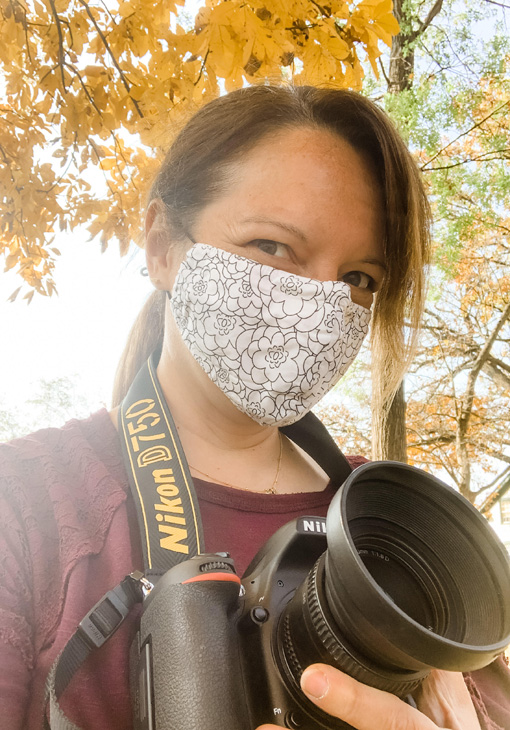 I can't think too much about 2020 in terms of my business. It's been sad and frustrating. But in the spirit of finding the positives, no matter how buried they are in the muck this year, it's one thing that hasn't been totally out of my hands. I've been able to set boundaries and new rules, and have made it work in a very limited, different capacity. I have been quietly and safely working through my waitlist for the past several months, so incredibly grateful for each session that weather and health has allowed. I've only been shooting outside, in uncrowded, suburban settings. I wear a mask, and keep a distance. It's been a challenge for a lot of reasons, the biggest one being time. My priority has been my children and helping them through remote learning and homeschool situations, and for better or worse, there hasn't been much time to focus on much else. (You wouldn't believe how many times the writing of this post has been interrupted!)
But it's time to wrap 2020 sessions. The weather is quickly turning, the pandemic numbers are spiking once again, and the holidays are coming. I'm going to focus on the shoots that are already on my calendar, that ones that are currently in the works, but won't be taking new requests for the remainder of the year.
To those who committed to sessions this year, who stuck with me during very uncertain times, thank you from the bottom of my heart. You rearranged your schedules, some of you drove for over an hour to make it work, you helped keep me and my family safe, you gave me your best smiles, and for an hour, provided a warm feeling of normalcy. I am forever grateful you keep choosing me to capture your family memories, and that I get to be a small part of your lives. For those of you who I didn't get to see this year, please know I feel the empty space where you normally are acutely. I don't doubt that we will get to catch up again soon, hopefully in happier, less stressful climates.
This isn't the first time I have had to shut down or greatly reduce the amount of work I can manage. JSP has weathered surprise bedrests and maternity leaves before. But nothing like this. I miss it and YOU and this very huge part of me that I love. I am not worried. Jen Soares Photography will be here when the air clears and the dust settles. When the time and safety constraints ease up. When you can see my smile and we can give high-fives and hugs once again.
Stay safe, friends.