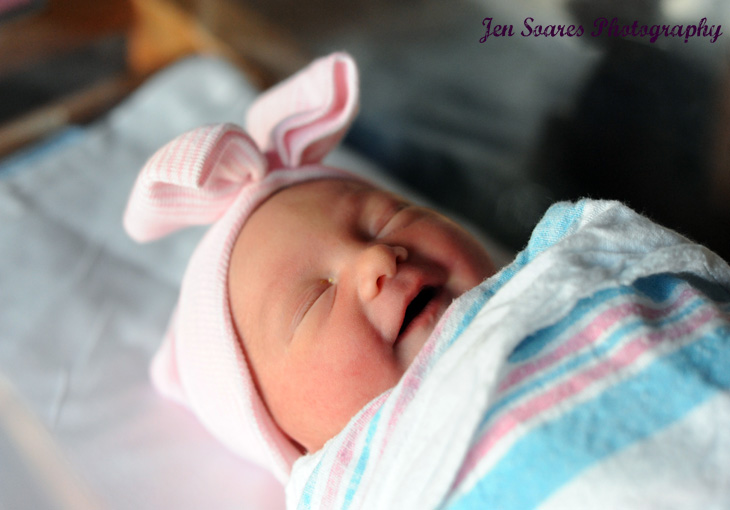 Mike, Eloise, and I are thrilled to introduce our new family member. Mae Genevieve Soares Krantz was safely delivered on Saturday, February 27 at 1:48am, at 38 weeks +1, weighing in at 6lbs 1ounce. The labor was amazingly calm and smooth, although it was a bit of a surprise.
      We discovered at my 38 week checkup on Friday afternoon that I hadn't made further progress laboring, so they scheduled an induction for the following Thursday. While at that appointment, we also discovered my blood pressure had spiked. To play it safe, the doctor checked me and Mike into triage to monitor for preeclampsia. After about two hours, we thankfully ruled out pre-e…but ironically, contractions had started every five minutes! How lucky (and strange!) that I naturally went into labor while at the hospital. Mae is the most accommodating baby ever!
      We got home from the hospital late yesterday afternoon. Watching Eloise and Mae meet for the first time filled our eyes with happy tears and our hearts with so much joy we thought they would burst.
      Having Mae here with us feels like a dream come true. Mike and I are overwhelmed and sleep-deprived (someone is getting night and day confused. I won't name names) and not a little bit scared (admit it…newborns are terrifying!). And we are loving every second of the chaos. Mae is a calm, sweet, cuddly, smiley, happy baby, and we couldn't possibly love her more.