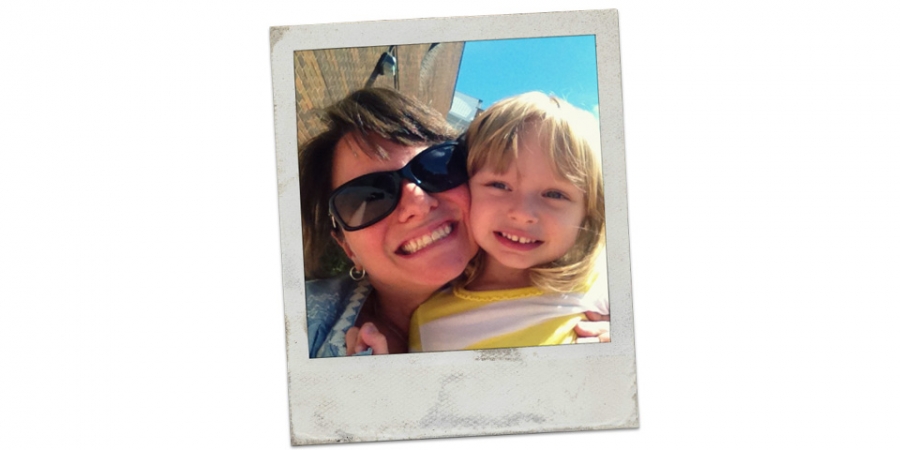 "Keep your face always toward the sunshine – and shadows will fall behind you."
– Walt Whitman

*A break in the storms. It happened! It actually happened! One full day without rain. Eloise and I were so excited that we spent the entire day outside. Ellie requested we take the train and hit up her favorite little baseball-themed playground on Southport. We had a special Mommy-and-Ellie lunch, window-shopped, and soaked in the sun. Then we skipped nap to spend the rest of the afternoon playing with her new water table and bubbles and sidewalk chalk on our patio. That evening, we took a leisurely family walk with Dorey through the park. It may have only been in the high 60s (not complaining…that's perfect in my mind!), but it finally felt like summer. We all went to bed with smiles on our faces and slept well that night.
*"Oh Bumpers! I can't find it!" That's what Ellie said to me the other day when trying to show me something in a book. Thanks, Chuggington, for teaching her something adorable to say when frustrated instead of the rated R versions she normally hears from Mommy.
*Happy (early) Father's Day! I hope all of the Fathers out there have a relaxing Sunday, filled with beer and burgers, sports, and family time. (Cliché…but I'm right, right?) A special shout out to my two favorite Fathers in the world, mine and Ellie's. Vu and Mike…you guys mean everything to us. We are two very lucky girls.