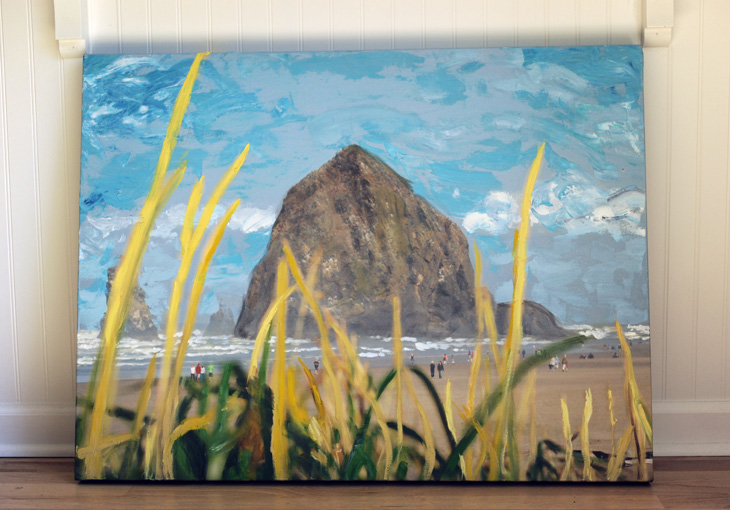 Having a photo printed on a canvas to display in your home as a piece of art has long been my favorite way to enjoy special memories. My friend Brianne is taking that product to the next level. With a talented eye for both photography and painting, Brianne oil paints on a photo that has been printed on a canvas. (She can assist with printing a new canvas, or work with an old favorite piece that you already have made). This enhancement is so unique, and the finished product is stunning. The paint makes the photo pop, and turns the canvas into a vibrant, even-more-special piece of custom art. I recently gave Brianne a canvas that I had made of a favorite vacation photo. The canvas was faded, after several years of hanging over my mantle, and I can't believe the amazing change her enhancement made to it. (I am kicking myself for not taking a "before photo" so I could highlight the difference for you now…hindsight, right?!) It's such a special piece of art, and I love it even more with her treatment.
For anyone interested, click here for more information.
THANK YOU, Brianne! Out of all of the photo canvases I have in my home, this is by far my favorite.