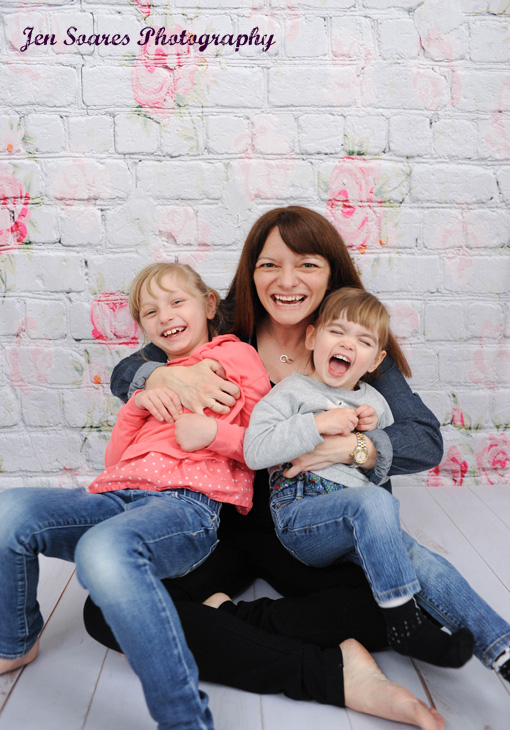 It has been A WEEK. (Although, I feel like I have been having "A WEEK" for the past three years. That's another blog post.) After a few crazy weeks in a row…busy before and during Spring Break…this one was supposed to be routine. Back to normalcy. Nothing crazy. Then Mae's ear infection returned with a vengeance, and we discovered that she has a bad reaction to several antibiotics. There went my normal week.
Moms…I know you've all been there with me. The best laid plans fly out of the window almost as soon as you've painstakingly made them, and before you even realize what is going on, it's 8 hours later, you smell like puke, your coffee is cold and untouched on the kitchen counter, dishes are piled in the sink, laundry is wrinkling in the dryer, and you're trying to hear whoever had the misfortune of calling you on the phone while frantically putting another cartoon on the TV to sooth crying or fighting children.  And, you know, at the end of the day, when the kids are finally asleep in their beds, your work day has really just begun.
So, the last thing you feel like doing, most of the time, is having your photograph taken. Am I right? You're tired and stressed out, you haven't washed your hair in three days, let alone taken the time to put on makeup. You hate all of your clothes, you've gained weight stress-eating (or maybe never lost the baby weight…because chasing after small children all day is the only workout you have time for), and when you do see a picture of yourself, you pick it apart. I know this because I was this.  UNTIL.
Until I realized that my kids don't see me that way. They don't see me as the unkempt, half-crazed, chubby maniac I see myself as most days. I am Mom. I am their everything. When they see a picture of me, they only care whether I'm smiling and hugging them in it. They love me for who I am. I should, too.
Until I realized I deserve family photos with me included in them. I love photos. The kids grow and change SO FAST. If I wait until things are less crazy or I feel better about myself…the moment will have past. And then the next moment. And the next. I deserve to have some smiling, happy, cuddly, special moments preserved for all time. So I can look at them when I am hiding in the bathroom, binge-eating their Easter candy, mystified at what in the world just happened to my week…and realize that things really are pretty awesome, after all.
You deserve those photos, too. Because you are a superhero on a daily basis, and things are so much more amazing then they seem sometimes when you're buried in the trenches of life with small children. So, let me give you the treat you so richly deserve this Mother's Day. On select weekdays in May, I am offering $65 studio mini sessions. 30 mins, your choice of backdrop, 5 digital photos included (and the option to purchase more). Easy-peesy, comfortable, and fun. Email me to book your spot today: jensoaresphotography@gmail.com.