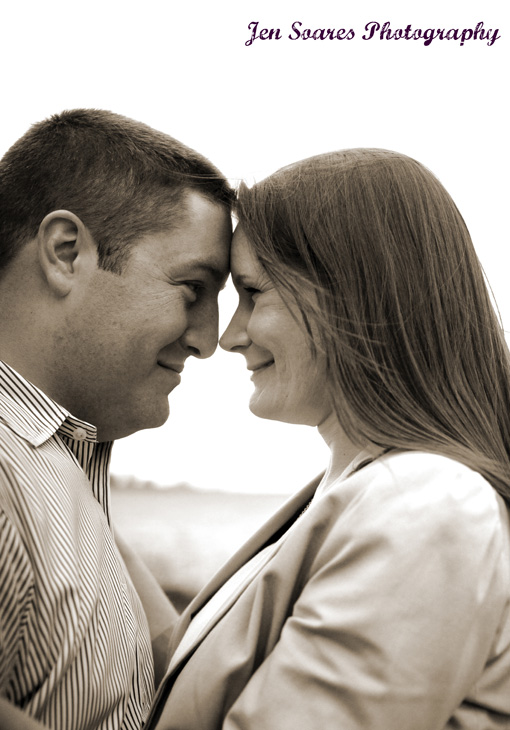 Fifteen years ago (EAK!), I first met Lachelle, standing under the flag pole in front of the student union at Denison. She was a Sophomore and the Inside Story Editor of The Denisonian, and I was a lowly Freshman and an aspiring journalist. It's funny how vividly I remember our meeting…and yet the rest of our friendship is a blur of so many memories I can't even count them. We have been friends through the best of times and the very worst of times. Through it all, Lachelle has remained one of the nicest, strongest, most genuine people I have ever met, and her friendship through the years has meant the world to me.
The first time I met her Mike, I was amazed to see how relaxed and comfortable Lachelle was with him. She is able to completely be herself with Mike…I've never seen her so at ease and happy before. And after a year of getting to know Mike, I can say that's because he's the sweetest, most considerate partner I could have hoped Lachelle would find. He's fit right in with our crazy crew, and I am thrilled to call him a friend.
When Lachelle and Mike asked me to take their engagement photos, I was honored. We had a window of only a few hours last Saturday to shoot…and the weather was threatening. We went for it anyway, and I'm so glad we did! We were able to capture some images that really represent this pair…and wrapped just as it was started to rain (then snow!). Lachelle and Mike chose Belle Isle in Detroit as their backdrop. I was absolutely charmed by the old Casino building and the Conservatory…and when I saw the track and grandstands were set up for the upcoming Grand Prix…well, it was just fate. (Lach is a PR rep with a vast motorsports background and Mike is a car enthusiast…a match made in heaven).
OK, I'll stop gushing now. Love you guys…we can't wait to celebrate your wedding with you in just a few short months!