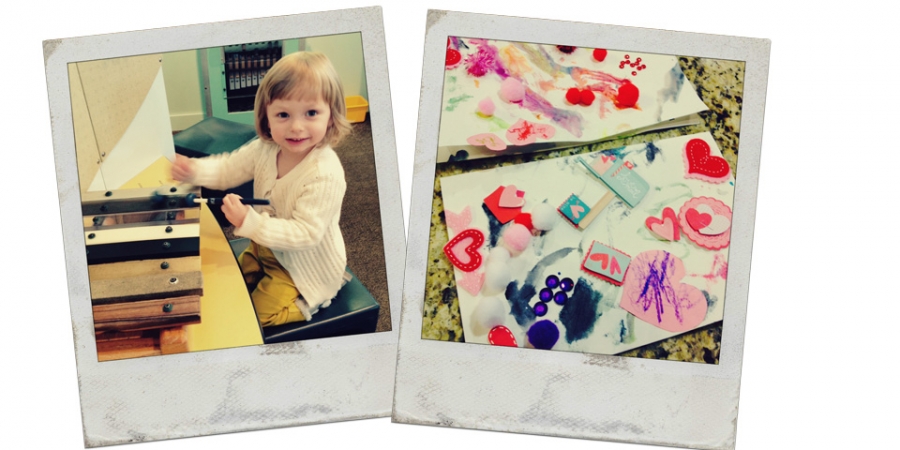 Eloise keeps asking to build a snowman. Kiddo, there's nothing I would love more then to bundle you up and get some fresh air while playing around in the snow in our front yard or at the park. But, alas…no snow here this week. (Yes…I really am complaining about not having snow. Don't hate me, New England friends.) So, we found other ways to keep busy this week.

*Playdate at Kohl's Children's Museum. My best Chicago mommy friend invited us to join her and her two little ones for a day of fun in Glenview. Eloise and I have been to the Children's Museum downtown many, many times. We love it there. But it was great to change things up. The Kohl's Children's Museum is really a beautiful facility. I got a kick out of the mini Potbelly and Whole Foods (sorry Mike!) setups. Eloise loved playing in the music and water rooms. Not to mention there's a Cosi on sight. Such a fun day.
*Tunes with Tim at Pickles Playroom. Eloise and I had just finished getting her hair cut at Pickles when Mr. Tim started playing a catchy tune on his guitar. All the kids flocked to him, clapping and dancing. Who knew every Monday at 11AM there was a dance party at Pickles Playroom? What a fun idea to chase away the winter blues. Watching Ellie bust a groove really put a smile on my face.
*Valentines by Eloise. My little artist is having a blast creating Valentine's this year. Thank you Target $1 racks for the abundance of stickers, sparkles and puffs that we found earlier this week.
The biggest gold star of all is the fact that, as a working mom, I have the opportunity to spend time like this with my daughter. I realize that it's a gift…and that it's fleeting. It won't be long before my schedule gets crazy once again and the work-life balancing act will be more challenging. Before she'll outgrow mommy and Ellie time at children's museums or play spaces. Before Eloise starts school. So I'll grab onto this special time with both hands and enjoy every minute.
Have a good Friday, everyone!