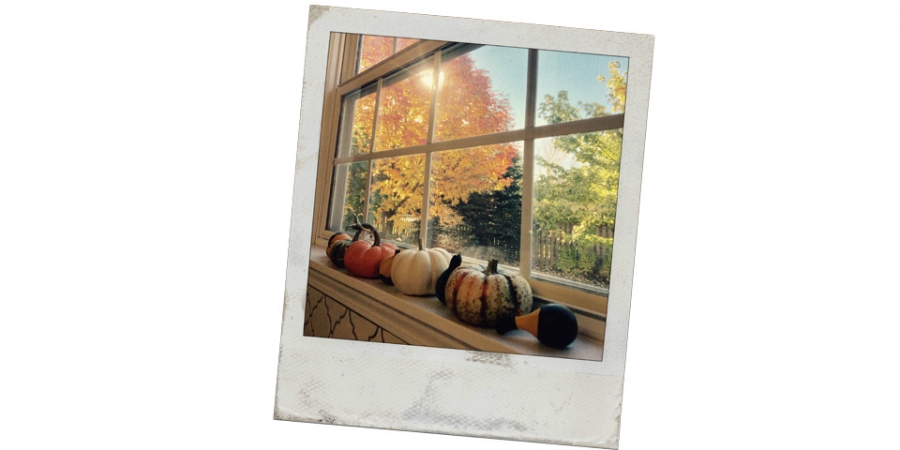 Today, I am going to ignore the dirty dishes piled up in the sink, and instead focus on the view out of my kitchen window. I am not going to over-analyze the cold Eloise came down with during the night and give in to irrational fears. I'm going to make her feel safe, relaxed, and better at the expense of everything else I had planned today. Instead of panicking about my untouched to-do list when rocking Mae to sleep, I am going to enjoy the cuddles. I'm going to cut myself some slack that my dieting has stalled out and that the last 10 pounds of baby-weight is stubbornly hanging on. I'm going to put my blinders on in order to focus on the good, prioritize the necessary, and block out the noise. The overwhelming feelings of what-ifs, guilt, and inadequacy. There just isn't time for everything, and those are the things that I can cut.
This time of year is magic, with refreshing crisp air, beautiful colors, and an abundance of warm, sweet, special family time. It's also an incredibly busy, stressful time for almost everyone I know. School and activities are in full swing for the kiddos, the holidays are approaching, which means travel and planning, and work reaches fever pitch to make year-end goals.
It's Friday. Time to count blessings, take a deep breath, and relax. I hope everyone has a great weekend.