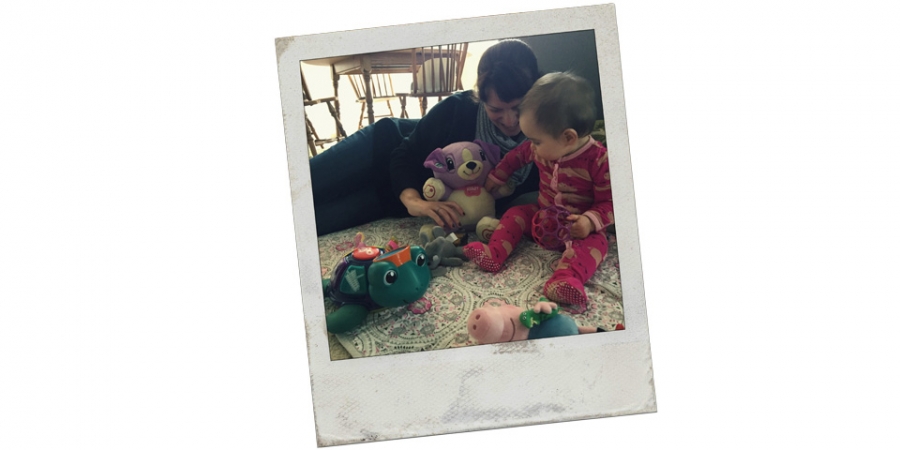 I'm a girl who loves season changes. I would be hard pressed to live without beautiful fall leaves, the first magical pre-holiday snowflakes, or that glorious spring day when the sun shines warm and coats are optional. But this time of year, the winter stretch, when the twinkle lights have disappeared and the charming white fluffy holiday snow is replaced with ice and slush, is always a challenge. It is certainly not the Mid-West's finest moment.
This morning at Eloise's school drop-off, one of her teachers told me she was trying to embrace this time of year instead of getting depressed by it. I was inspired by that smart logic. Because, once you look past the cold and gloom, there is a lot about this time of year that is great. Cute coats, boots, sweaters, and hats. An excuse to explore indoor activities like museums, or cozy up at home and play games and hang out. Tis the season for planning a brand new, fresh year. So much potential for fun trips and adventures that are yours for the taking and would be something to look forward to, right around the corner.
I've been enjoying JSP's traditional "down month" with plans for website updates, potential new product offerings, and prepping my calendar for scheduling 2017 sessions. I've also been making plans on the personal side of my life, for more home renos, fun vacations, and Mae's first birthday bash next month (HOW IS THAT POSSIBLE?!). And it goes without saying that after the holiday rush, I've loved having more time to hang with my girls. Playing games, reading books, and, of course, snapping photos. I'm very proud of this one…because Eloise took it all by herself. It's awesome that my big girl enjoys taking photos just like her mommy. I love how sweet and cozy and natural this one is. And it got me thinking. I love these random "just because" photos. The ones that show life as we are in the moment. Without the stress of hair, make-up, coordinating clothes. Without the pressure of needing the images for holiday cards, or the worry about whether or not the weather will cooperate. They are US, for us, for fun and posterity.
So, in that spirit, I'm happy to announce a Winter Special. 15% off in-home portrait sessions January-March. Think about your newborn, birthday, grandparent, milestone, or party needs in the next few months. Or just because. It's cold outside, and a photo shoot is the perfect way to spend the morning together making warm and fuzzy, cuddly memories.  Enjoy this New Year gift on me. I'm also just about ready to take requests for dates post March, so email me as your own 2017 starts taking shape. I'm already excited to see so many of your smiling faces this year.